MOBILE
SHOWROOM !
Our Windows at Your Door
LET'S SET
THE RECORD STRAIGHT!
We have been offering the best window and door products since 1987

OVER 30 YEARS OF EXPERIENCE
Portes & fenêtres de l'Ouest offers professional installation and replacement of doors ans windows on the West Island and in all areas of Greater Montreal.
In business for over 30 years, we provide turnkey specialized projects combined with the best brands on the market, including a 10-year warranty on the installation.
Our installers are highly qualified professionals who do meticulous, detail-oriented and aesthetically pleasing work. We follow all building and industry codes governing the installation of doors and windows to the highest standards.
We look forward to meeting with you in the comfort of your own home to discuss your specific needs. We can show you various models that are sure to fit your style, energy requirements, and budget.

OUR PROMOTIONS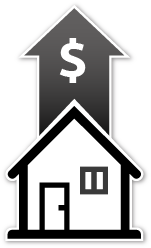 Replacing your doors and windows is a great way to
increase your home's energy efficiency
Let us show you what we have!​

CALLBACK REQUEST