DOOR AND
WINDOW
SALES AND
INSTALLATION
Find out more
ONE-PIECE
(SEAMLESS)
EAVESTROUGH
INSTALLATION
Find out more
SPECIALIZED SERVICES
We at Portes et fenêtres de l'Ouest look forward to meeting with you in your own home to discuss your individual needs. We can show you various models that will suit your home, style and budget.
Our Work Is Meticulous and Thorough
Our installers are highly qualified, with many years experience and expertise in their trade. We comply at all times with the highest standards and most exacting building and industry codes in the field of doors and windows installation.
We provide turnkey service!
Always the Best
Given the vast selection available, we can offer you the best brands on the market. For over 30 years we have provided specialized services in doors and windows sales and installation.
Our Warranty
Portes et fenêtres de l'Ouest provides a 10-year warranty on the initial installation.

WINDOWS
Casement (swing)
or awning

ENTRANCE DOORS

PATIO DOORS

GARAGE DOORS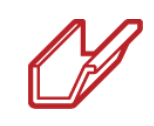 EAVESTROUGHS
We use top-quality materials that are rugged and durable and attractive. They consist of custom-made, aluminum seamless eavestroughs that provide better performance during freeze and thaw cycles.
By adding a grill, you can prevent leaves and debris from obstructing your eavestroughs, thus ensuring smooth water flow.
We also offer aluminum railings and handrails.
Exterior cladding, soffit and fascia installation services.
RAILING AND HANDRAILS
100% aluminum, hidden fittings, maintenance-free and rust-free.
Various styles and colours are available to blend with your house's existing style.


EXTERIOR CLADDING
Whether used as architectural detail or for covering the whole exterior, specialty cladding will add that perfect touch of refinement to your house. Cladding provides both style and protection. Insulation available for all wall areas.

We offer all types of exterior cladding (vinyl, aluminum, wood and steel).

The brands of cladding we value the most are the following:

SOFFITS ET FASCIAS
These products provide effective ventilation for your attic and under-roof space. They will help purge excessive heat in the summer and prevent condensation from forming during the winter. Various colours are available.​
Let us show you what we have!​

CALLBACK REQUEST